Home Sweet Home for a Highly Sensitive Person

Clarity – Confidence -> Compassion into Action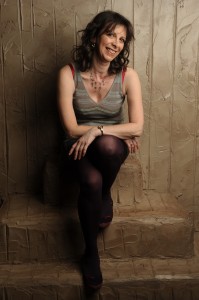 Do you ever feel like a square peg in a round hole?
In an ideal world, we get to choose – we can select a schedule and surroundings that fit well – that match what we need, that suit us.
We do what we love, where it suits us, when it suits us, with whom it suits us, in accordance with our values – and we are valued and well rewarded for our contribution.
In the world we live in .. You have these moments of ..
I can't think – that noise is so loud!
I can't sleep – this bed is so lumpy (and that noise is so loud!)
I'm shivering, it's freezing! I'm schvitzing, it's boiling!
I'm so tired and stressed from the demands of family, friends, my work and my workplace
I'm feeling overwhelmed, uncomfortable and I can't take that any more
I'm a capable, creative, sensitive soul in the wrong place – Get Me Out of Here!
As a child (or as an adult) were you ever labelled as a "fuss-pot"? I was. "Fuss-pot Annie …" my father called me. Do you readily identify with the Princess and the Pea? I do. I feel every lump and bump on a dying mattress.
Aligned ACTION for quiet creatives and the Highly Sensitive Person
Unless you're a total recluse, your world will also contain other people and their needs and values, and you've navigated a path that honours their needs, possibly at the expense of your own.
Coaching guides you towards an empowered freedom that celebrates sensitivity and YOU as an Asset to create ….
A life you love – that fits you …
… which meets your needs, honours your personal values – where you are kind to yourself as well as to others, with
Time and space to dream and explore, think and reflect as well as DO
Agency, choice and control over your schedule and surroundings
To live at your own pace – In Your Own Time, On Your Own Terms … and
At ease – comfortable in your own skin and with the world around you
Western society urges us on to more, more, more! Faster, faster, faster! Dial it up, speed it up, fit more in, never rest, never stop … push, push!  Soak it up, suck it up. Some people relish this, whilst some perform better and enjoy life more in calmer surroundings.
If this sounds familiar, it's likely you are an introvert and/or highly sensitive.
Take this Self-Test to see if you're a Highly Sensitive Person
As a quieter, thoughtful, complex, empathetic considerate soul, crave the freedom to dial it down.
I can help you to establish
Clarity on who you are, what you bring, what you want and what's holding you back
Confidence to reveal and articulate what you offer, and ask for what you need
Compassion and self-care strategies to handle discomfort and move forwards
Into Aligned Action – matching what you do with who you are. 
Here you have the chance to feel nurtured and nourished. To explore who you are and what you need. The chance to move from shifting sands to a solid foundation where you feel excited and calm; centred, grounded, supported and self-supporting – ready, able and willing to love your highly sensitive life – launch yourself, accept yourself and fly.